Niet in stock
Levering 2-3 Werkdagen
Snelle levering met Bpost
Gratis omruilen binnen 14 dagen
Scherpe prijzen
Bestellen zonder account mogelijk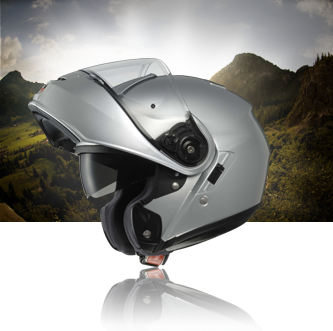 When hightech feels natural

The new Neotec is turning the motorcycle world upside down. With the new Neotec, we managed to create a completely new flip up-helmet with integrated sun visor, without sacrifying the safety by decreasing the thickness of the EPS-liner in the front part, like most of the competitors.
The Neotec also features many sophisticated developments to reduce the overall noise of the helmet, for example the integrated "vortex-generator" to actively reduce wind noise.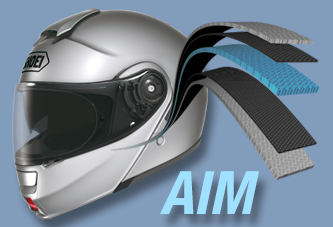 Shell in AIM
Organic fibre and multi-composite fibre in various layers for a shock absorbent shell with optimum rigidity.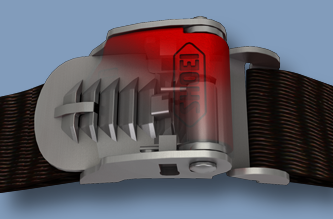 Steel micro ratchet system
Interlocking mechanism 100% stainless steel
No safety sacrifice by the use of plastic
Handy to open and close
Easy to adjust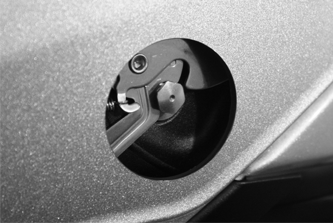 360° pivot locking system
100% stainless steel locking system
360° enclosed pivot for maximum safety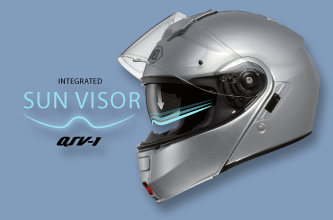 Sunshield EN1836 approved
As first manufacturer, Shoei approved the Neotec sunshield according the European EN 1836 standart for sunglasses.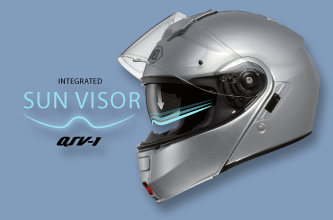 Sunvisor
No sacrifice in safety of front absorbtion layer
Special lever for easy handling with gloves
Anti-fo and anti-scratch coated
99% UV-blocking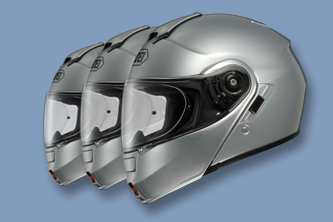 3 Shell sizes
For perfect fit and compact dimensions
1) XS-M, 2) L, 3) XL-XXL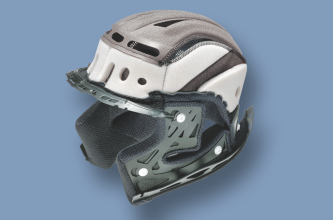 Detachable Interior
3D centerpad for perfect fit
Cheekpads in differnt sizes for individual adjustment
Chinstraps detachable for easy care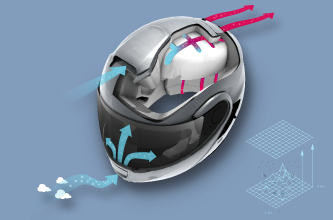 Sophisticated ventilation system
267% improved ventilation compared to Shoei Multitec
Multiple air inlets and outlets
Flush surface for less wind turbulence
Permananet ventilation to controle climate inside the helmet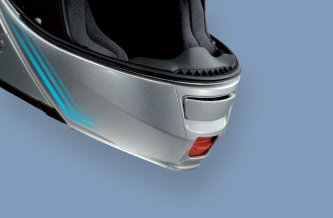 Vortex generator
The frontcover is equipped with a vortex generator to create small turbulence around the frontcover to avoid air leaking into the helmet and creating windnoise.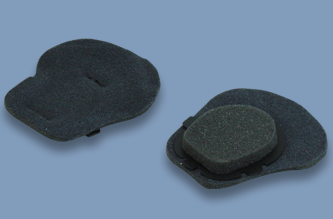 Ear pads
To avoid disturbincg frequencies insede the helmet, we equipped the Neotec with earpads to add even more comfort to the rider.
...
Gelijkaardige producten SHOEI NEOTEC
x
**NOT FOUND** key: product.askQuestion